Did you know that Monopoly had its origins in anti-monopolism? It's called "The Landlord's Game", and activist game designer Elizabeth Magie created it in 1904 to teach the economic philosophies of Henry George. In this episode, we'll explore the secret history of Monopoly with Mary Pilon, a journalist who started writing what she thought would be a simple story, but instead found a forgotten socialist movement, a feminist game designer, a lefty professor, and some punk rock quakers. And, most importantly, we'll play The Landlord's Game with special guests Finn Brunton and Alexander King! (filmed and recorded December, 2019)
Listen to the full episode:
Additional Content
Unedited footage from our Landlord's Game play session:

Mary Pilon
Mary Pilon is the author of The Monopolists, a New York Times bestseller about the history of the board game Monopoly and The Kevin Show. She is also co-author of the audio series "Twisted: The Story of Larry Nassar and the Women Who Took Him Down." Her work, chiefly about sports, business, and politics, regularly appears in the New Yorker, Esquire, Bloomberg BusinessWeek, Vice, New York, and The New York Times, among other publications. She also appears on a variety of TV and radio programs and worked as a producer for NBC Sports at the 2016 Rio Olympics. Her latest book is Losers: Dispatches from the Other Side of the Scoreboard.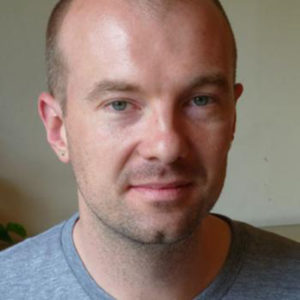 Finn Brunton
Finn Brunton is an Associate Professor of Media, Culture, and Communication at NYU and the author of Digital Cash: The Unknown History of the Anarchists, Technologists, and Utopians Who Created Cryptocurrency, Spam: A Shadow History of the Internet, and co-author of Obfuscation: A User's Guide for Privacy and Protest with Helen Nissenbaum, and Communication with Mercedes Bunz and Paula Bialski, along with numerous articles and papers.
Alexander King
Alexander King is a game designer, analyst and consultant. His work centers on data-driven design and simulation, and his work has been featured in festivals like ALT.CTRL.GDC and IndieCade. Before working in games, Alexander was an analytics consultant working in finance and ecommerce, but the economies he models now are largely fictional ones. He has a BA in Economic History from the University of Pennsylvania and an MFA in Game Design from the NYU Game Center.
Podcast: Play in new window