Welcome to Fun Games with Serious People: A podcast where we play fun games and talk about serious stuff, like economics, or artificial intelligence, or queer theory. I'm your host, Colleen Macklin, and I'm a game designer and professor at Parsons School of Design in NYC. I'm interested in how we learn to navigate the systems underlying games, and what we can learn about the world and each other through gameplay. In each episode we play a game and chat while playing, trying to unlock secrets of the universe, or answer more mundane questions like, " what is intelligence? " or " how do jokes work? " Most of the episodes have videos of gameplay, which you can check out here on the site. I hope you enjoy this little series! –Colleen
Listen to the season intro:

Colleen Macklin
Colleen Macklin is a game designer, an Associate Professor in the school of Art, Media and Technology at Parsons School of Design and founder and co-director of PETLab (Prototyping Education and Technology Lab), a research lab that develops games for experimental learning and social engagement. She is a member of the game design collective Local No. 12, known for Dear Reader and The Metagame. She is co-author (with John Sharp) of the books Games, Design and Play: A detailed look at iterative game design and Iterate: Ten Lessons in Design and Failure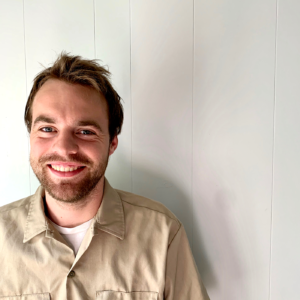 Colin Howarth
Colin Howarth is a media producer, currently working for Harvard Business Review and WaitWhat, the creator of podcast hits such as Masters of Scale and Meditative Story. Colin oversees the scheduling, reviewing, and publishing for Harvard Business Review's "HBR Presents podcast network", which he helped launch in 2019.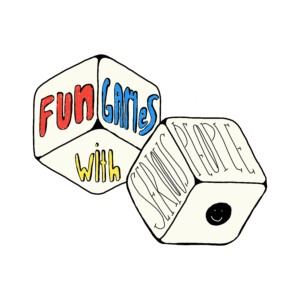 Yiqin Ma
Yiqin Ma is a videographer and user experience designer. She recently obtained her masters degree in Design and Technology at Parsons School of Design.
Show Notes
Fun Games with Serious People was recorded in late 2019 and early 2020 (pre and post-pandemic).
Colleen Macklin is the host of Fun Games with Serious People
Colin Howarth is our Editor and Producer
Yiqin Ma, is our Videographer
Our theme is "Rainbow" by Chad Crouch
Our logo is by Renee Zalles
Fun Games with Serious People is made possible through a grant from The New Schooland Parsons School of Design.
Thanks for listening!
Podcast: Play in new window